Excuse the lack of posts this next week- I am in the process of moving and finals. Total drag. I'll be posting more starting next week when finals are finallllllllllllllly over and I don't have to look at any pattern paper.
Until then, I'll leave you with this that my friend Jam sent me. It looks way too good to be true. The dress and the wig....
It sort of reminds me of Jam..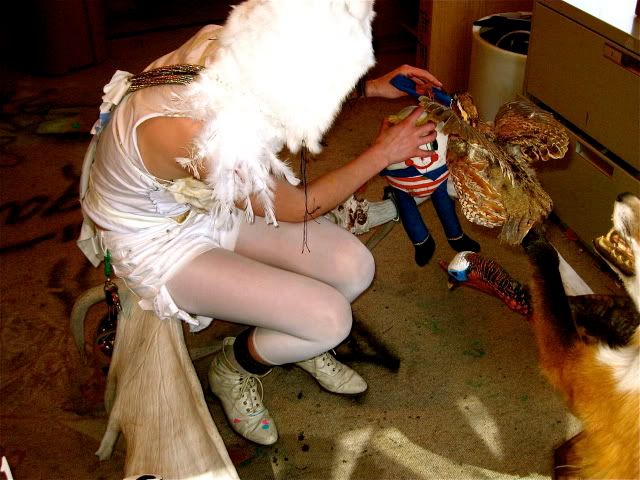 And while I'm at it, I still can't get over this outfit.
Goodbye sad little dorm....
Our chandelier of death:
Our sad furniture: (And my Prada children)