You looked really good in the Hunger blood drenched and super cunty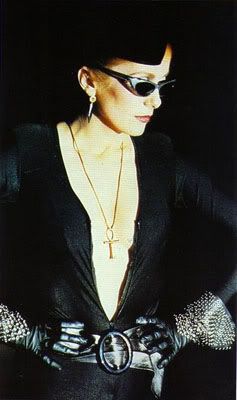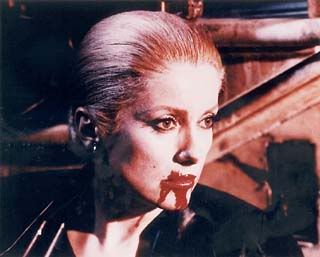 You kind of out shined David Bowie, because you looked polished, and posh but with a hint of dark gothicism and eighties angst.
If you escape from the coffin that Dr. Whatsherface Susan Surandan put you in, I think you should wear these:
Haider Ackermann Deliciousness
Natalia Brilli Leather Necklace, I especially like the aesthetic of the matte black in this necklace. It's unapproachable and quite menacing, relatable to you Miriam.
Armor Venue Gloves