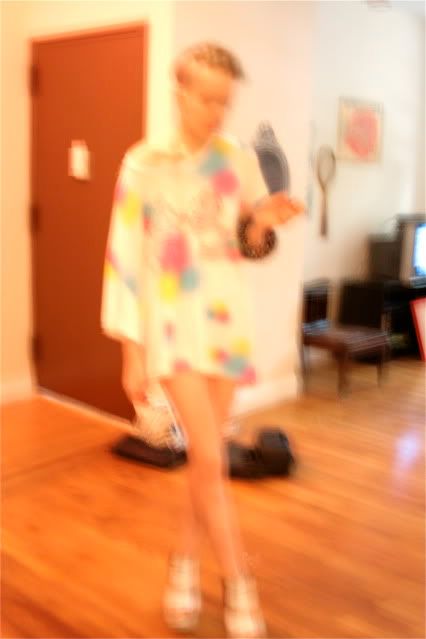 So I bought this Ground Zero top at Seven the other day because I wanted to try out pastels with my new platforms and also the cut of the shirt is out of control. It's distortion in the assymmetry of the sleeves and hem mirror the rather disturbing subject of the shirt. I basically can't take it off.
My roommate also thought it would be a good idea to pat my other roommate's cat down with pink chalk (there was a bit of a tiff that ensued). We match.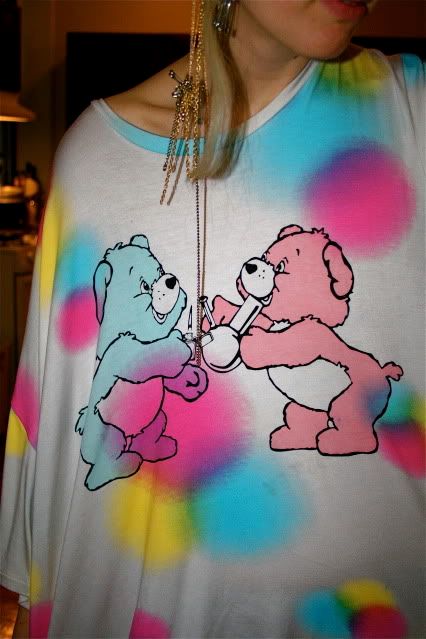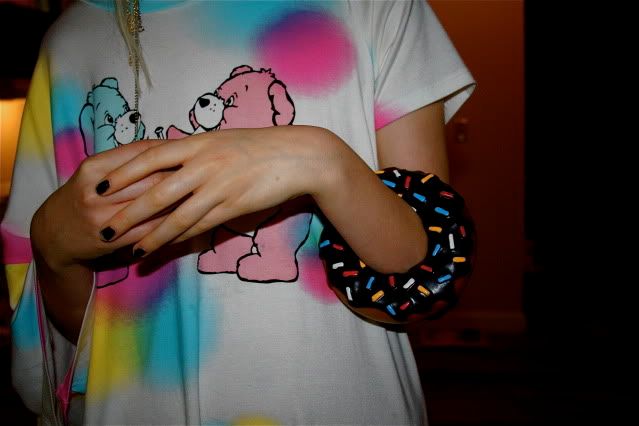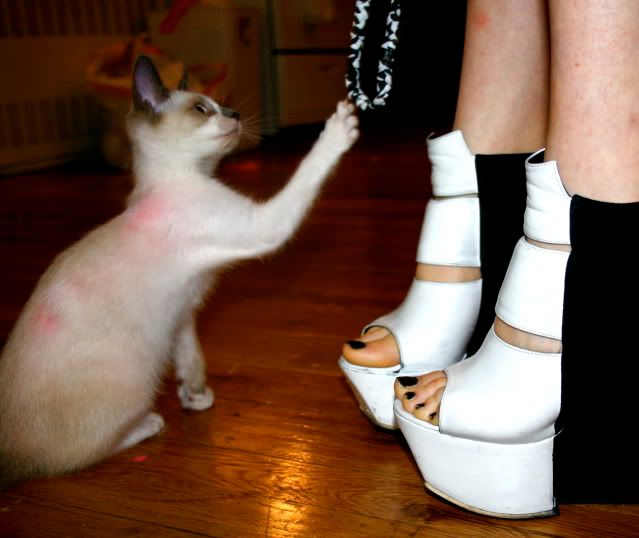 Last post with the Gareths for a while, sorry. I can't get over them.