I really hate summer. I never know what to wear, sort of the casual setting dilema, but for two or three months.
My pitiful sandal collection. All four pairs..
GARETH, ATALANTA WELLER FOR HOUSE OF HOLLAND purple and black wedges and black and pink, and Doo Ri cut out corks.
I somehow manage to pick out the worse made shoes..
(Refer to Will's blog for a sad tale of my House of Holland's)
And an outfit that's been on heavy rotation this summer. This summer I just want to layer as many lightweight breathable fabrics that have tons of texture, to have a somewhat similar effect of my winter layering explosions.
Doo Ri sheer jacket, American Apparel hot shorts, Eric Hart vest worn as shash, and old tank that Chritian Joy gave me that I ripped up (because I hate in -tact things), trashy leather slashed crop top from Urban.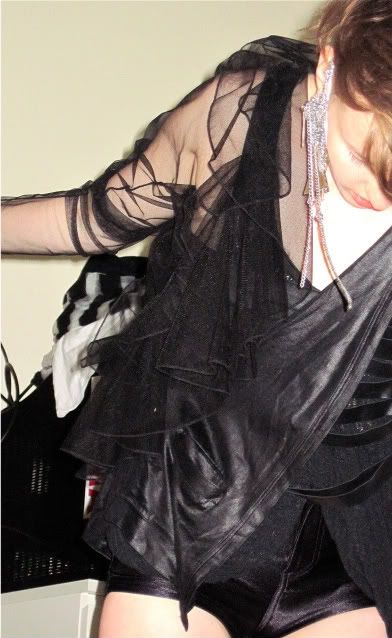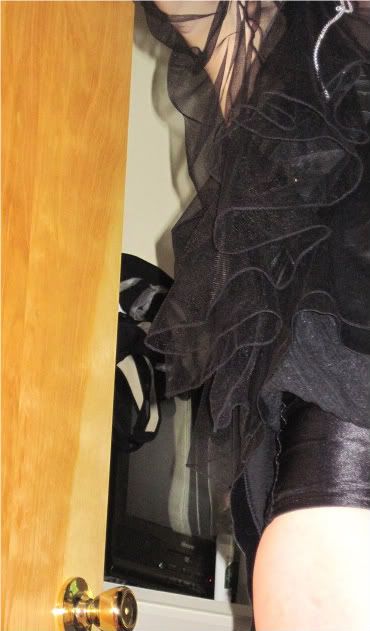 Rings I found in Austin and on St. Mark's.
And while you're at it, you should read the interview on
Supermelon
about the blog and my style. I promise it to be intergalactic.