Let me be clear in saying that I pretty much hate menswear. Close minded, I guess. Its sort of the same hate that I have for American sportswear, except its on a more international level.
However, when running my hands over
Romain Kemer's
A/W 08 collection a few days ago I put my bad sentiments to the side and fell in love. Aliens, deconstruction, sci-fi; all the important things in complete unison. There is a sense of playfulness in Kremer's pieces that is lacking (for perhaps commercialism reasons) in most menswear collection (Gareth Pugh's menswear was a debbie downer for sure).
These is the beautiful wonderful amazing things that I laid my hands on the other day from his A/W 08 collection, I want it all. Especially that backpack.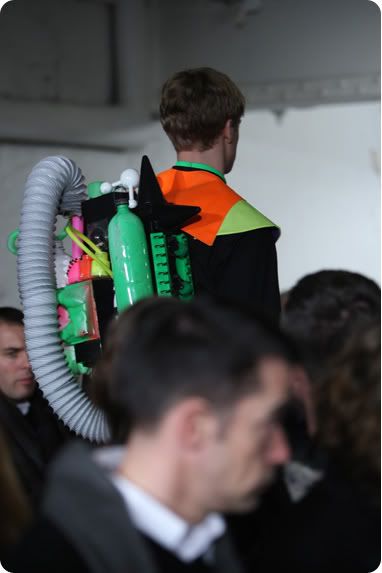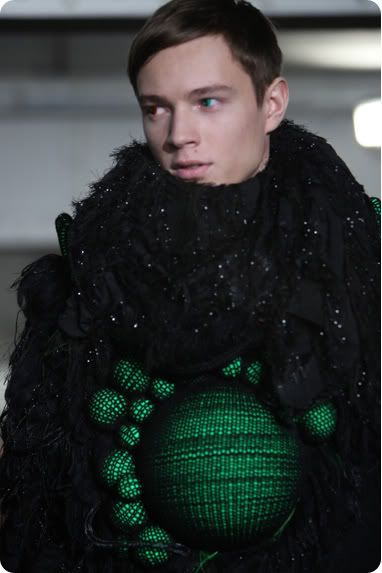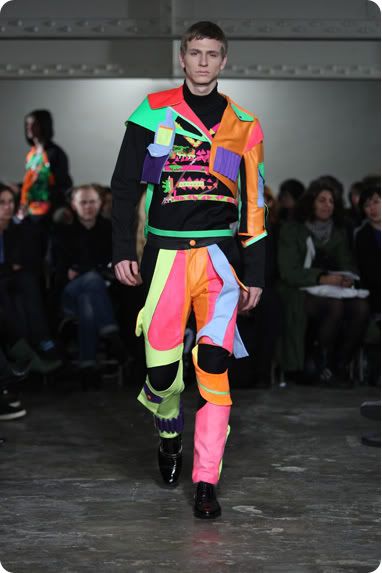 His SS 09 collection plays with a similar idea of deconstruction with the contrast of nude to neon and rawness contrasted with structuralism.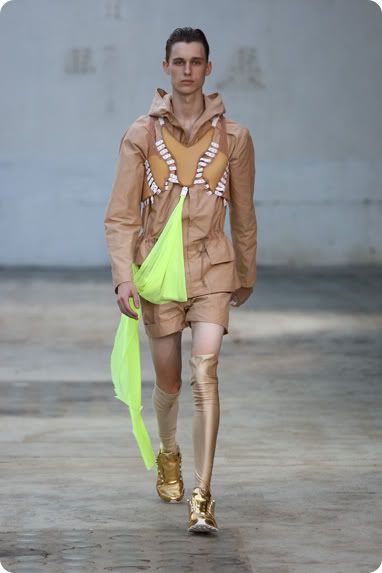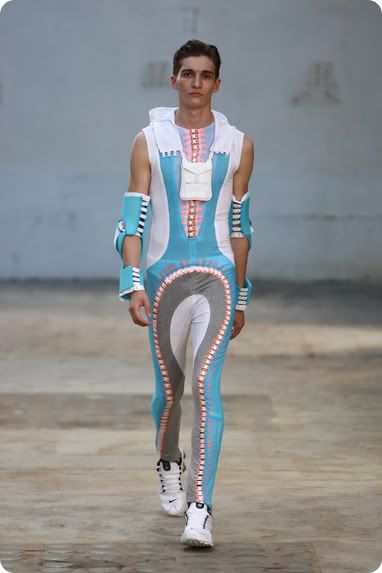 His latest AW 09 collection, I am bit hesitant about. But as always give me apathy, and you've won me over.