SO, I decided to layer two differently cut shirts for a Louise Goldin circa fall 2008 futuristic effect, and I found the result to be much more complex and interesting to look at.
And these awesome amazing T. Unique shoes. Totally intergalactic cowboy fantastic. Metal toe and everything.
(Electra Bicycle-Pajama Party Collection)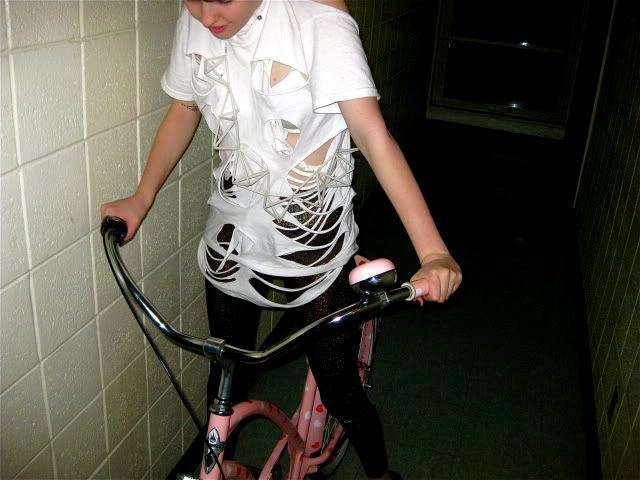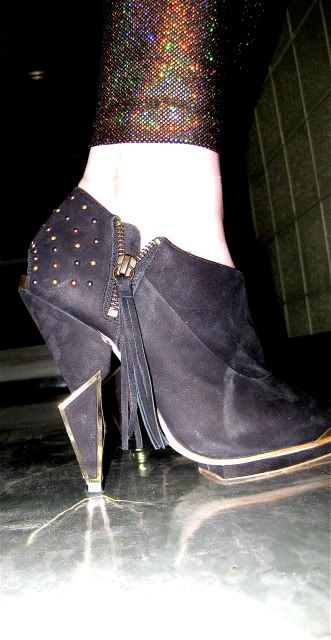 I wore it to the Yeah Yeah Yeahs friends and family show, which Christian Joy amazingly guest listed me and the other few interns and Drew Barrymore after the concert said " You for sure know how to cut holes in your shirt.
Me and Drew
Me and another intern Caitlin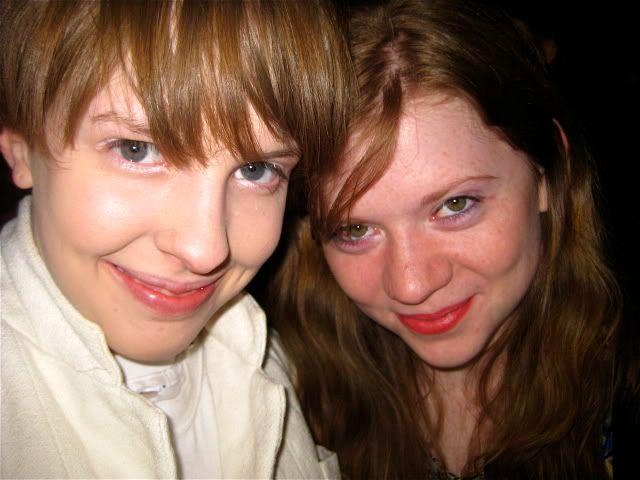 Christiane looking fabulousssssss
And Karen looking wonderful and amazing. I met her after the show, but I didn't want to ask her for a photo.